The Fast & Furious film franchise is the gift that keeps on giving…and we're more than okay with it.
In more exciting news, it has been announced that the official trailer for Furious 7 (the seventh installment in the series) will get a live-trailer event this Saturday, Nov. 1, which will live stream from Universal Studios on the Fast & Furious Facebook page and on E!
In honor of the epic car chases and risky rescues, we've created a poll that highlights the top moments in Fast & Furious history—from Paul Walker's dangerous canyon jump in Fast 5 to Vin Diesel's big fight with Dwayne Johnson and Michelle Rodriguez's subway scene in Fast & Furious 6, we want to know which moment you think is the best and biggest!
Fast Five—Vault Chase
Brian and Dom drive matching Chargers while pulling a monster safe attached to dual bumpers. Lots of crashing and screeching follow, yet our boys reign victorious. Realistic? Nope! Entertaining? Hells yeah!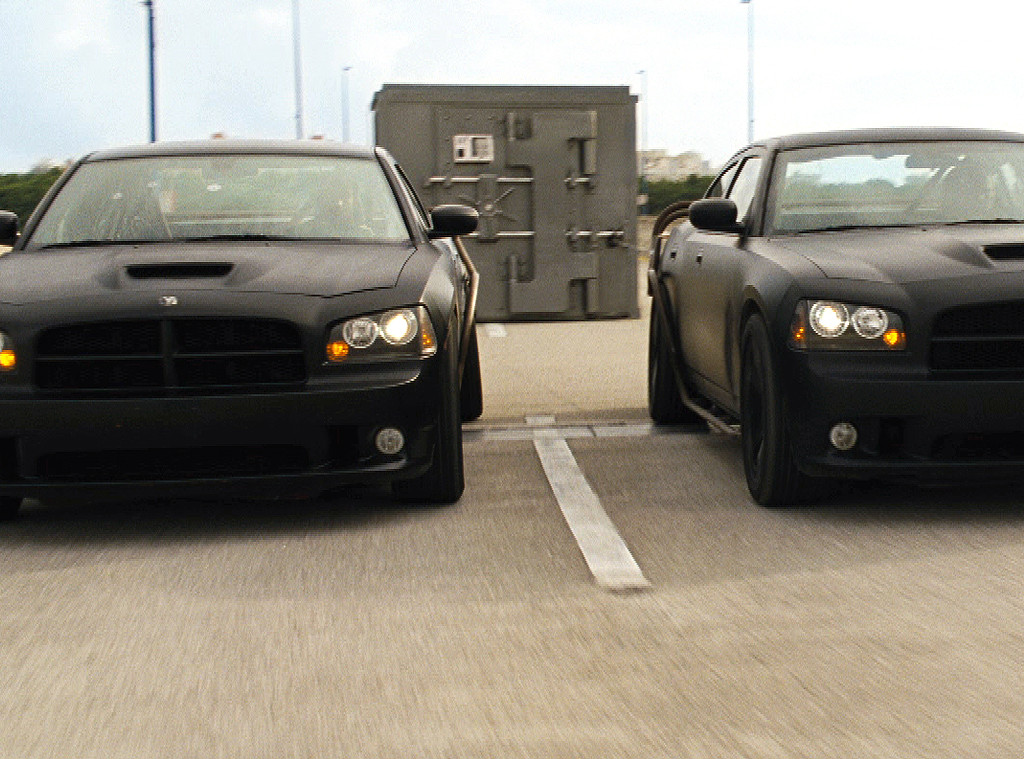 Fast Five—Dom vs. Hobbs
Muscle alert! Film history is made when the great Vin Diesel and the great Dwayne Johnson butt bald heads and get super violent with each other. The only criticism we have with this epic scene is that both stars keep their shirts on during it.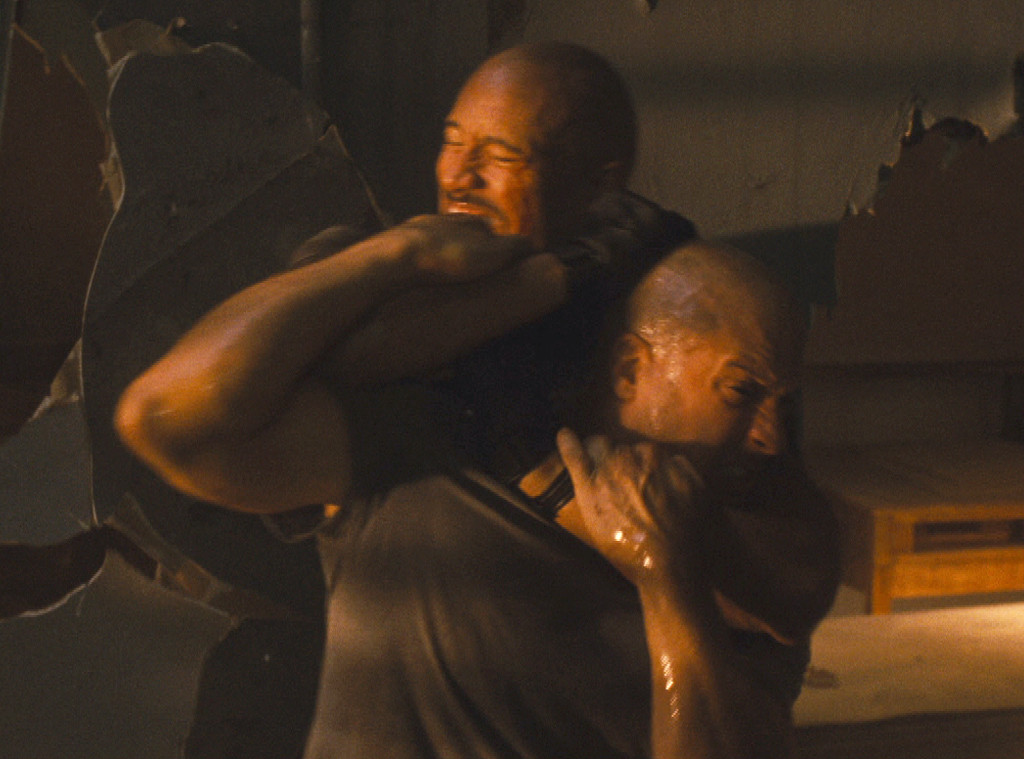 The Fast and the Furious—Brian Races Dominic
The first film comes to an epic ending when Brian and Dom go bumper-to-bumper and it's a race to the finish. This memorable scene is important for 2 reasons. A) it's super awesome and B) it's where we fell in love with both Vin Diesel and Paul Walker!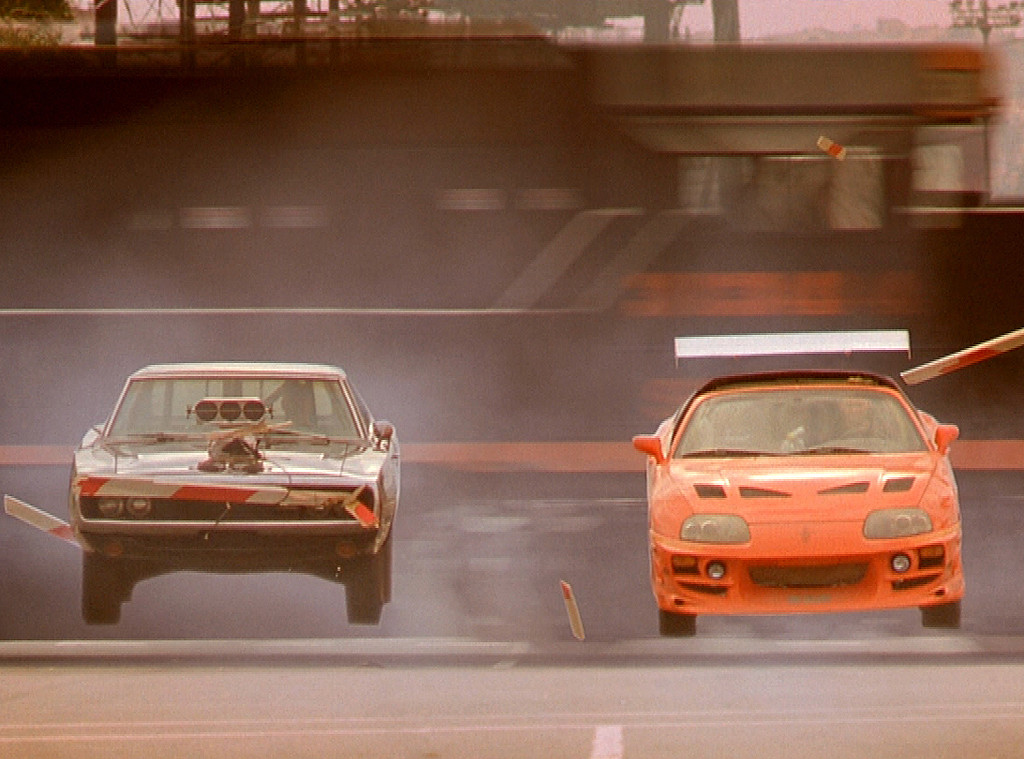 2 Fast 2 Furious—Car Scramble
The police are after our heroes Brian and Roman, so what do they do? They unleash a litany of lifted Dodge Rams, Lamborghini Gallardos, and even a Honda Civic on the mightily confused law enforcement. Also, Pitbull provides the soundtrack if you need any more convincing how awesome a moment this was.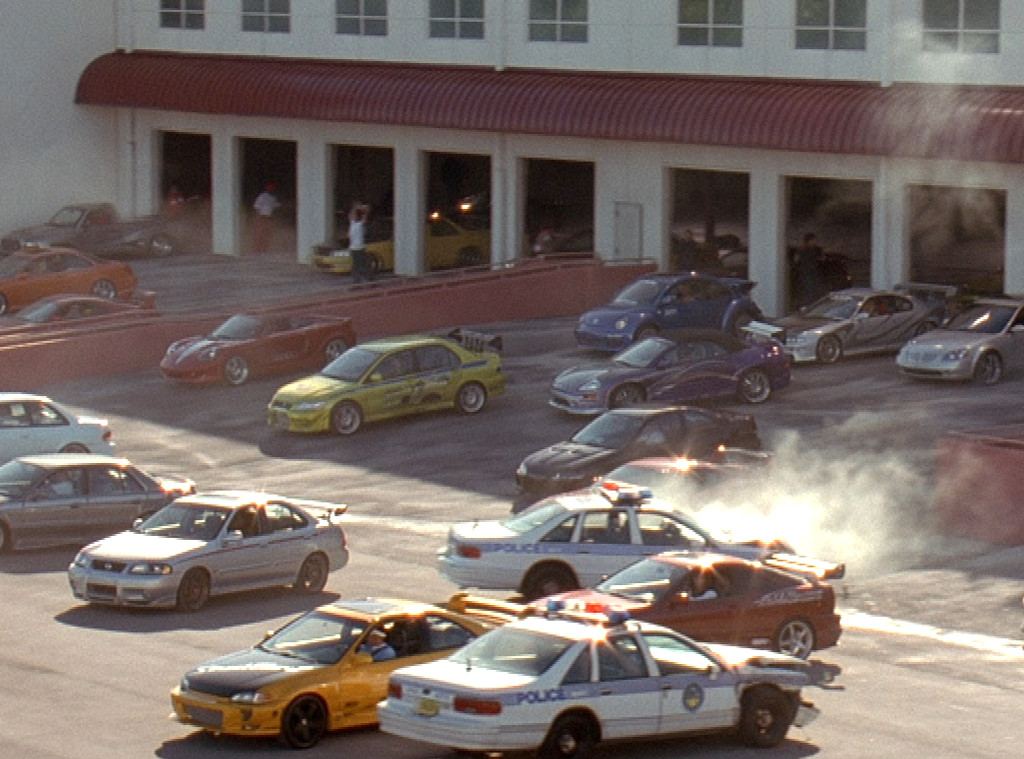 Fast & Furious 6—Letty/Riley Subway Fight
Move over, Vin. It's Michelle's turn to kick some serious ass! Letty and Riley have a major scuffle in a London underground and things get very Bad Girls Club. Get these two an E! reality show ASAP!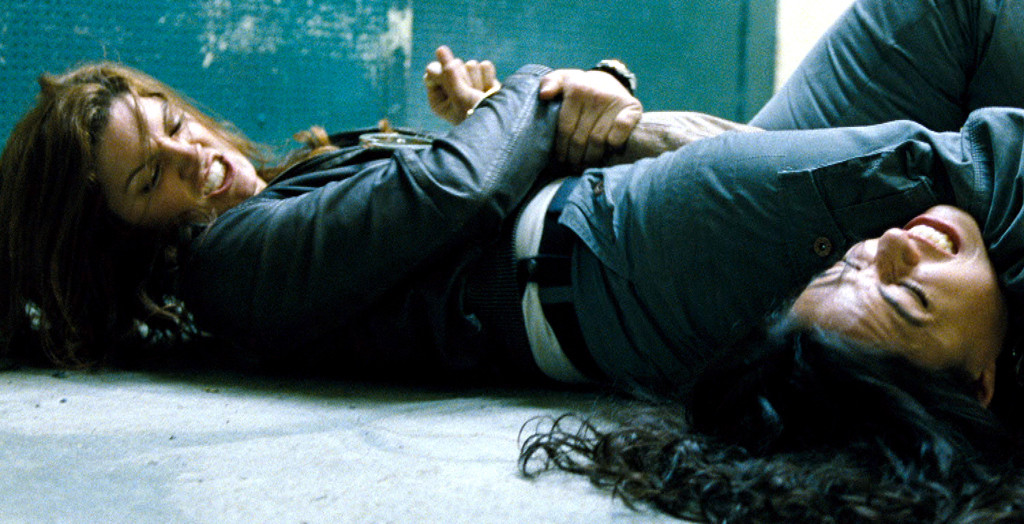 Fast Five—Canyon Jump
Brian and Dom perform the single most supremely incredible cliff dive in movie history. Brian and Dom survive. Dom's sweet silver 1966 Corvette Grand Sport does not. And this was just the beginning of Fast Five.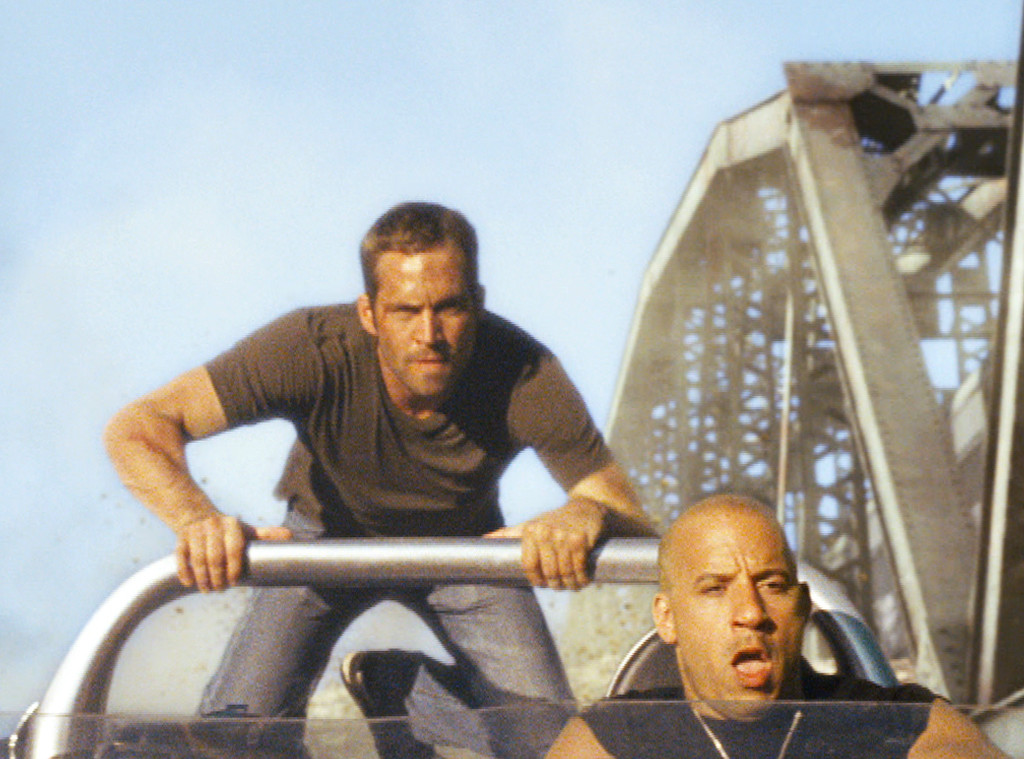 2 Fast 2 Furious—I'm On a Boat
This action sequence from the first sequel has everything: Tyrese, a sexy Camaro going 120mph over a ledge, Cole Hauser, the aforementioned sexy Camaro landing on a cruise ship, and the word "bro" sprinkled throughout. (Side note: this scene deserves special points for providing us with a super frightened Eva Mendes.)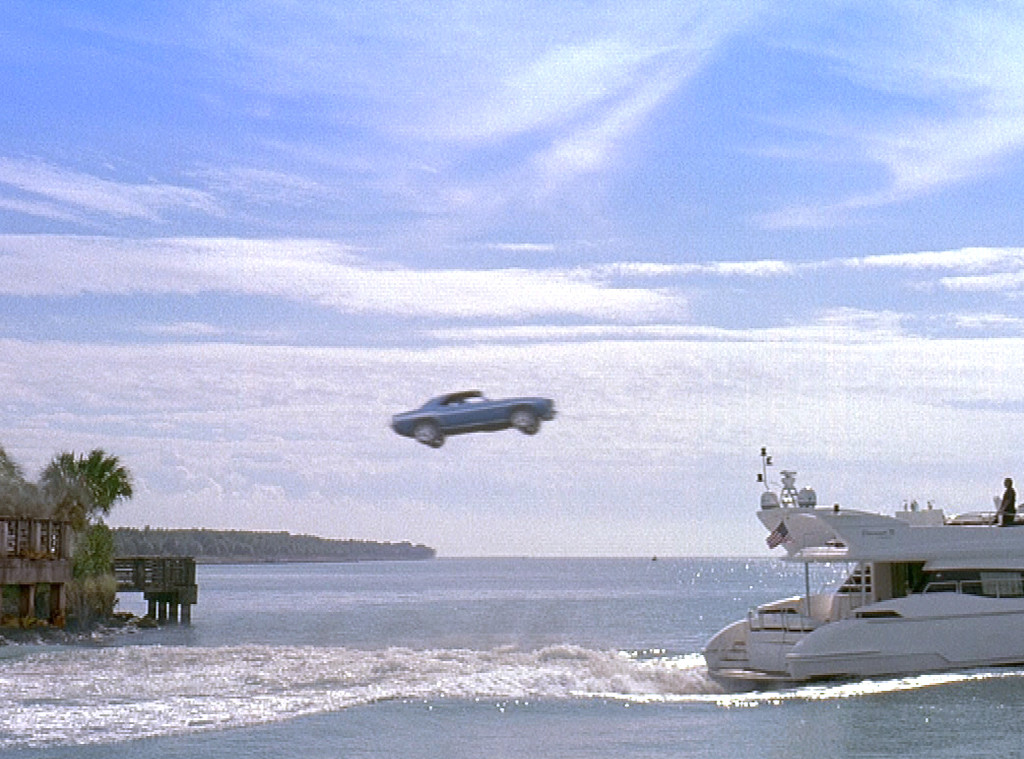 Fast & Furious 6—Meet Ian Shaw
Viewers get the shock of a lifetime (sorry, Gone Girl!) when it was revealed that bald baddie Jason Statham kílled Han in Tokyo, in turn setting up #7 awesomely. A collective gasp, screams, a few "oh my gawd"s overwhelmed theaters everywhere. Can Furious 7 hurry up and get here?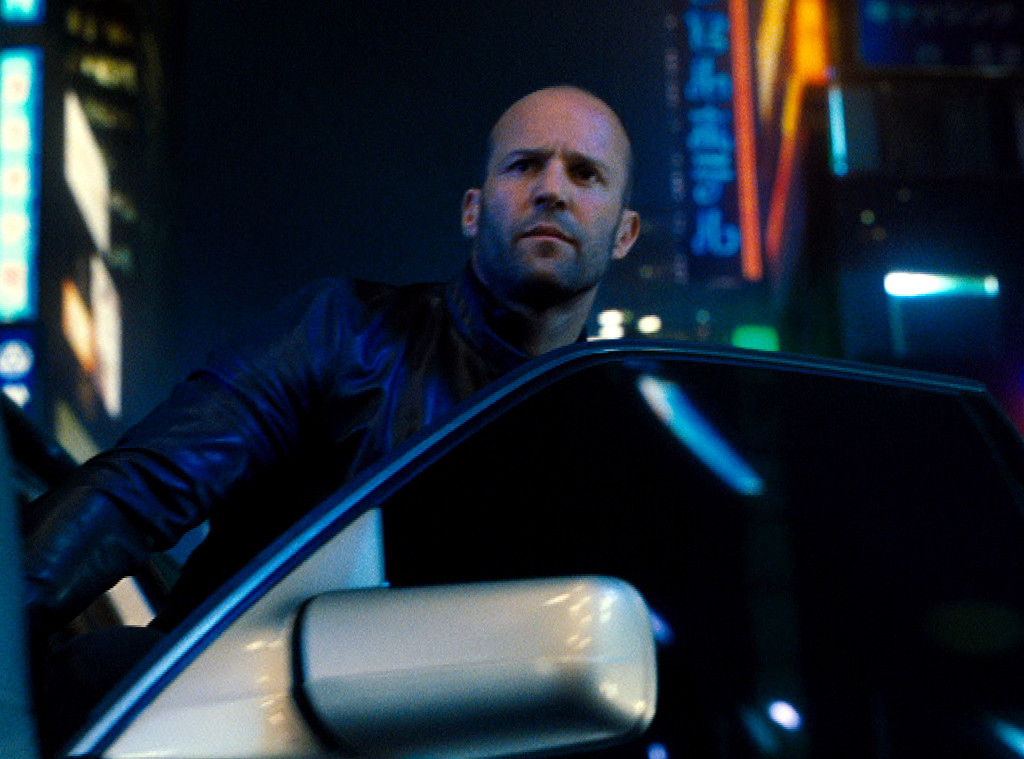 Tokyo Drift—Race Through Tokyo
Sean races a couple of Tokyo thugs and nearly plows through an entire wall of Japanese citizens. Miraculously, the wall of pedestrians parts ways and nothing is damaged but our nerves in this thrilling scene from Part 3!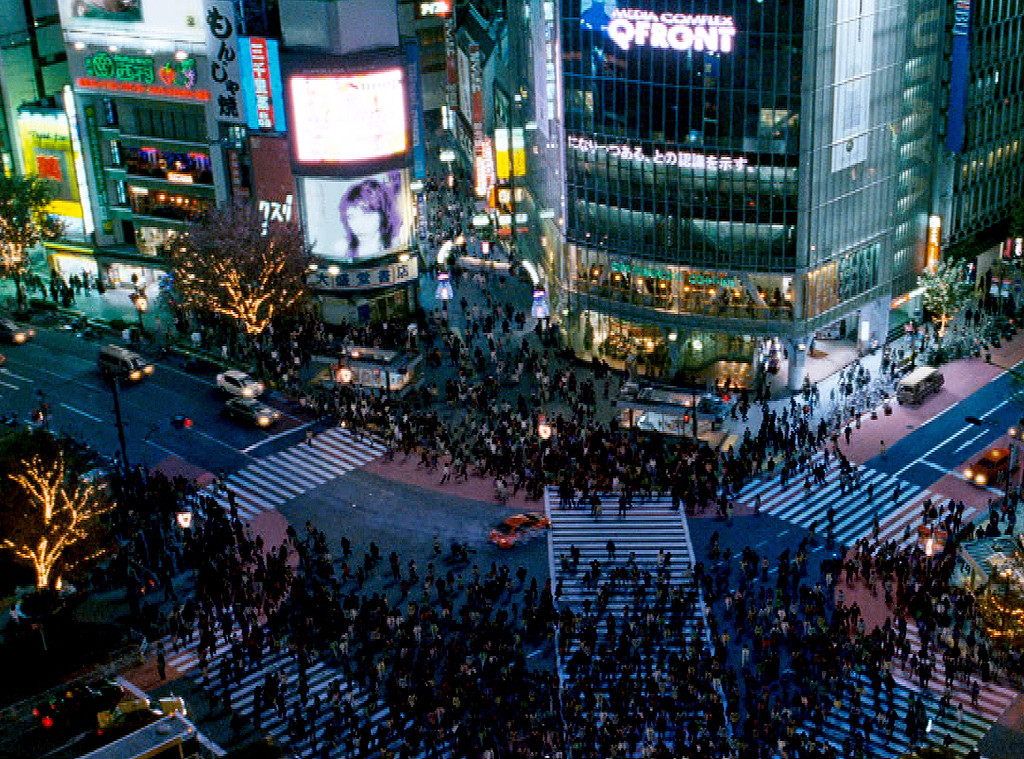 Fast & Furious—The Tanker Hijack
In the fourth installment, Letty hangs on for dear life on the back of an explosive big rig. Luckily for her (and audiences), Dom is there in a kickass Grand National to save the day. One giant leap, clasped hands between lovers, insanely high reverse speeds and pyrotechnics ensue.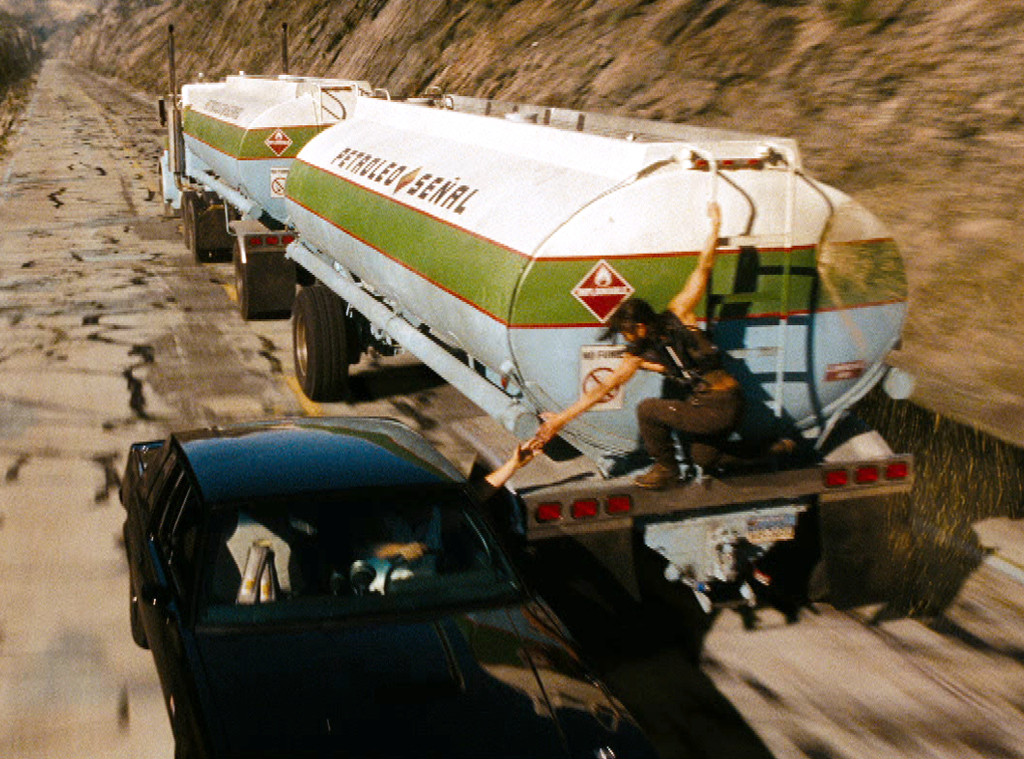 Fast & Furious 6—Saving Letty
Letty gets all GI Jane when she finds herself on top of an army tank. There she goes flying through the air and what do ya know? Dom appears out of nowhere, mid-air, saving her yet again! Yet another reminder this franchise is not The King's Speech and that is a-ok with us.