Fast & Furious 9 includes several big name stars, but it may be a surprise to find out that not all of the main characters are returning for the sequel. Since its high-octane debut in 2001, the Fast & Furious franchise has been keeping audìences on the edge of their seats as Dominic Toretto and the rest of his crew take on everything from street races to international heists.
After the original movie grossed more than $200 million on a $38 million budget, it was practically inevitable that the film would get a sequel, but no one could have predicted the scope the franchise would go on to have – including a theme park ride, countless video games, and a net gross of nearly $6 billion. Even after the tragic loss of actor Paul Walker, Fast & Furious showed no sign of slowing down, and Universal Pictures has continued to churn out movies at least once every few years. The Fast & Furious movies have been so successful, in fact, that Fast & Furious 10 has already been slated for a 2021 release, even though Fast & Furious 9 has yet to hit theaters.
Much of the franchise's significant success can be attributed to the ensemble cast of characters – led, of course, by Vin Diesel as the fearless street racer Dominic Toretto. While Dom's crew (frequently referred to as his "family") are an integral part of the franchise's emotional core, not all of the key players will be on the big screen come May. Notably missing from the cast (as of right now) are Luke Hobbs (Dwayne "The Rock" Johnson) and Deckard Shaw (Jason Statham), both of whom were featured in the spinoff film Fast & Furious Presents: Hobbs & Shaw, which came out in August 2019. While Johnson and Statham will be missed, here's a list of all the returning characters that fans can expect to see when Fast & Furious 9 roars into theaters.
Dominic Toretto (Vin Diesel)
A franchise would be nothing without its fearless leader, so it's a no-brainer that Vin Diesel will return as Dominic Toretto, the man who started it all. When fans last saw Dom, he was introducing the crew to his infant son, Brian, named after his dear friend Brian O'Conner. With an affinity for muscle cars and cross necklaces, Dom's no-nonsense leadership style and family-oriented values make him the perfect man for pulling off pretty much any heist. The chances are also high that he'll be returning for the aforementioned Fast & Furious 10, though that's yet to be confirmed.
Letty Ortiz (Michelle Rodriguez)
Also a core member of the crew since day one, Michelle Rodriguez will be returning as Dom's wife, Letty. Although there was a time when Rodriguez almost walked away from the film due to her issues with the franchise's handling of its female characters, everything seems to have been smoothed over, as Rodriguez has been confirmed to be returning alongside Diesel in Fast & Furious 9. Considering Rodriguez's objections prior to joining the sequel, it's possible that Letty (and the other leading women of the franchise) may be playing more of an active role in this movie.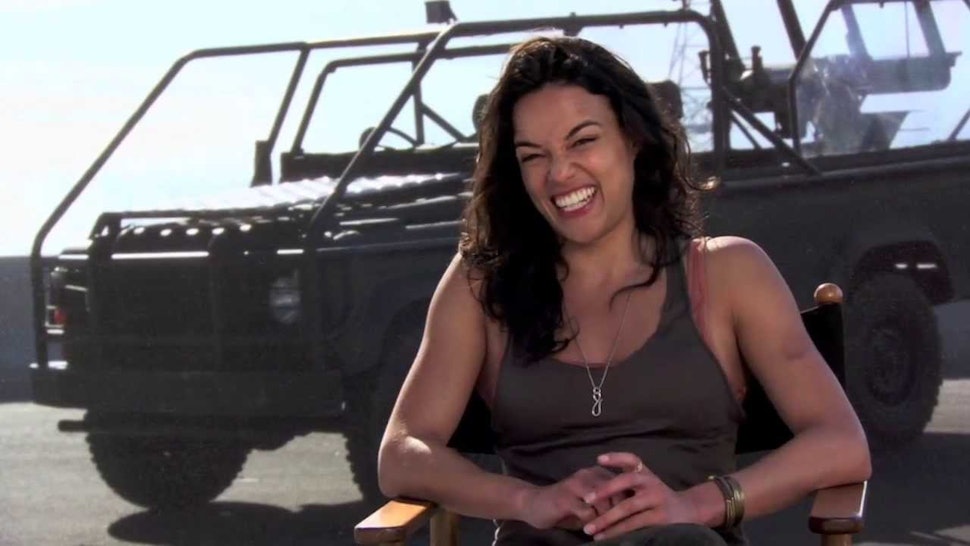 Mia Toretto (Jordana Brewster)
Jordana Brewster will also be returning as Mia, Dom's sister and Brian's wife. While Mia was featured in the first film, she hasn't been present in all of them – only in Fast & Furious 4- 8. Mia has played more of a minor role in recent films than Letty and Dom, and considering Paul Walker's passing, it's unclear exactly how large of a role she'll play in Fast & Furious 9. But it could potentially be bigger than the one she had in The Fate of the Furious.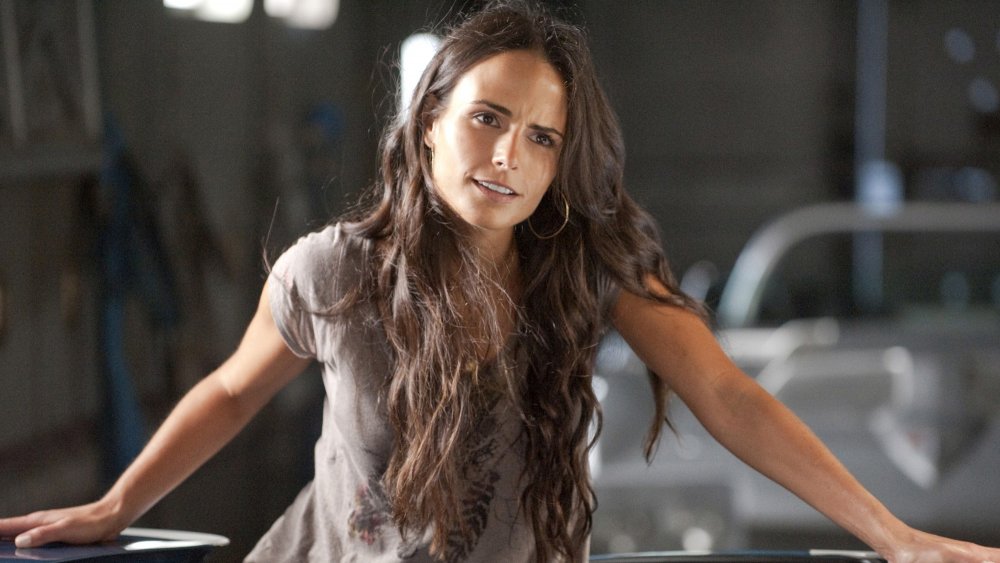 Roman Pearce (Tyrese Gibson) And Tej Parker (Ludacris)
No Fast & Furious movie would be complete without a little comic relief, and thankfully, both Tyrese Gibson and Ludacris have been confirmed to return. Gibson plays wisecracking criminal and ladies-man Roman Pearce, while Ludacris plays expert mechanic Tej. Both men have been franchise mainstays, and provide a significant amount of the film's comic relief. Despite the fact that they have each been featured in the majority of the Fast & Furious films, neither Tej nor Roman have ever really been front and center, so the lack of Hobbs and Shaw in the new sequel may be an opportunity for the duo to be featured more prominently.
Ramsey (Nathalie Emmanuel)
A more recent addition to Dom's crew, it may surprise some to hear that Ramsey, the British hactivist, will be appearing in Fast & Furious 9. Played by Game of Thrones alum Nathalie Emmanuel, Ramsey brought the franchise into a much more modern setting with the introduction of her hacking abilities and international connections, so having her return may indicate the size of the upcoming film's scale. Ramsey also had a hinted romantic connection with both Roman and Tej, which could be explored or expanded. She first appeared in Furious 7 and returned in The Fate of the Furious, so Fast & Furious 9 could establish her as a fundamental part of the team.
Magdalene Shaw (Helen Mirren)
Another surprising returnee is Dame Helen Mirren as Magdalene Shaw, the hardened criminal, and mother of Deckard, Owen, and Hattie Shaw. Magdalene's presence is somewhat of a surprise considering that none of her children have been confirmed to be appearing in Fast & Furious 9, so her role in the film is very much up in the air. When we last saw her, Magdalene was being jailbroken by her children in Hobbs & Shaw, so it's likely that she's roaming the planet looking for her next job.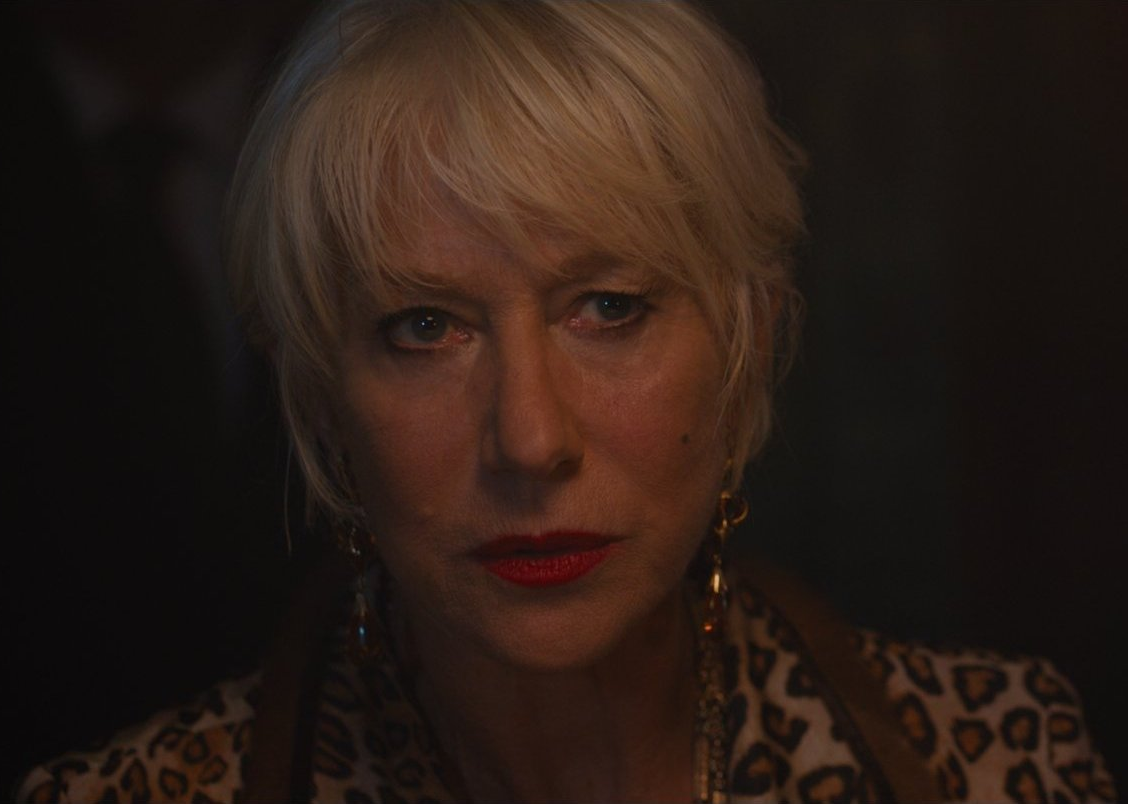 Cipher (Charlize Theron)
Another high-caliber actress returning alongside Helen Mirren is Charlize Theron as Cipher. Cipher was the villain of The Fate of the Furious. She was responsible for the kidnapping of Dom's infant son as well as the murder of his former love, Elena, so there's no question that, after her defeat at the hands of Dominic and the rest of the crew, she'll be out for revenge. With the exception of the now reformed Shaw family, Cipher is also one of the few villains in the Fast & Furious franchise to be the primary antagonist for more than one movie. Given Theron's recent awards season nominations and prolific career, it's no surprise that the franchise would want to keep her around for a while longer.